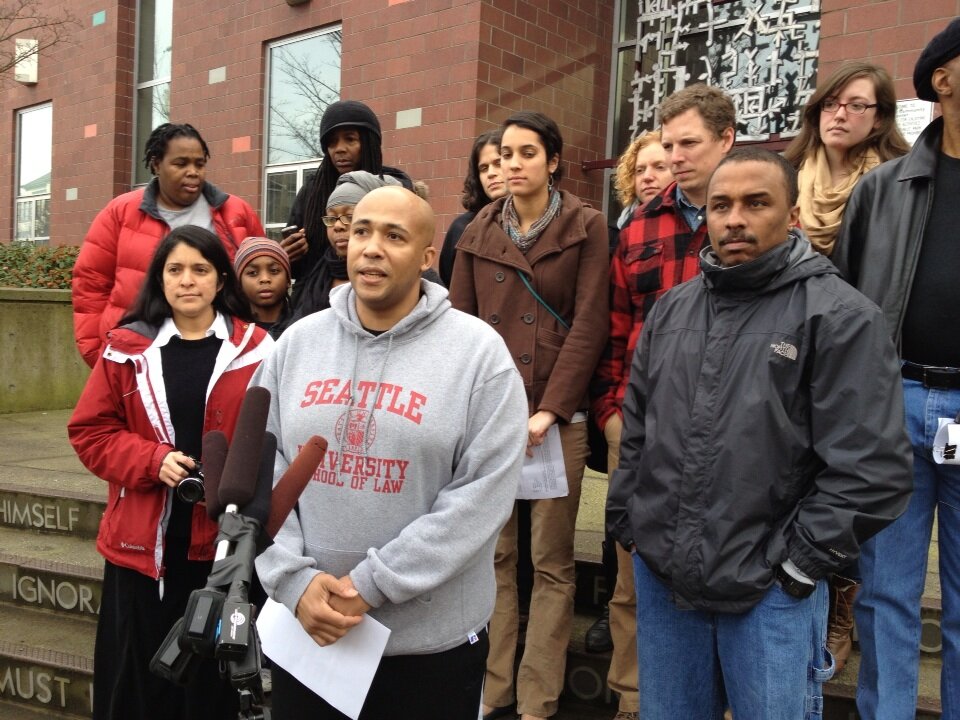 Seattle NAACP announces support for test boycott.
The teachers revolt at Seattle's Garfield High has lit a spark that's growing into a prairie fire. Today is being called a
National Day of Action to Support Seattle MAP Test Boycott
.
The
Seattle Times reports
that despite
Supt. Banda's
insistence that widely criticized tests be given, angry parents are joining the revolt and pulling their kids out of the testing process. On Tuesday, only 97 of the roughly 400 ninth-graders who were supposed to take the MAP reading test did so. The other 300 had their parents' permission to be excused.
Teachers say the tests' margin of error is greater than the number of points that the average ninth-grader is expected to gain, that the tests cover material they are not expected to teach, that students who are struggling must take the tests more often even though they shouldn't miss class time, and that giving the MAP tests ties up Garfield's computer labs for weeks.
Over the weekend, staff members at Ballard High announced that 18 of them will join the MAP boycott, and more may follow. In all, more than 100 teachers and staff at four schools are participating in the boycott, and many others have written letters of support for protesting teachers, including 21 staff members at Graham Hill Elementary, who announced their stance on Sunday.
The boycott has also drawn support from the city's civil rights leadership. On Monday, the Seattle NAACP
announced its support of teachers
.
They plan to protest
outside Garfield High School today. The civil rights organization said it feels the MAP testing negatively impacts low-income students of color who can't afford computers and Internet access at home. For the next three weeks, students will be unable to access computers in the school library while MAP tests are being administered.
Revolt spreads to Chicago
The boycott movement is spreading to Chicago where
a group of public school parents
have signed petitions to cut back on their children's standardized testing and where the CTU is attacking what they call "abusive" testing in Chicago Public Schools.
According to t
oday's Sun-Times:
Parents behind the website MoreThanAScoreChicago.org will circulate petitions near at least 36 public schools asking the Board of Education to limit testing and provide more details about the cost and stakes of the 22 tests now used in the district.
CPS students in kindergarten through second grade sit for up to five different tests, administered several times through the school year, for a total of 14 sessions, according to CPS' testing calendar. Third- through seventh-graders may take up to four tests over a total of nine sessions, and eighth-graders take up to five over 10 sessions. High school students take up to four — three for seniors — over as many as 13 sessions.
"This testing regime is just not what students need. It's hurting, not helping education and it's abusive especially at the early childhood level," said Carol Caref, a CTU researcher and author of a report released Tuesday, "Debunking the Myth of Standardized Testing."
Here's a list of some of the national actions planned for today.